Welcome to ERC
Experience + Passion = Results
Making money in the restaurant business requires a deep understanding of restaurant operations, customer expectations and the industry as a whole. At ERC, we make it our mission to increase restaurant profit margins, drawing on years of expertise and a dedication to delivering for our clients.
We also provide restaurant consulting in Vancouver and across Canada
ERC OFFERS A FREE 30-MINUTE TELEPHONE CONSULTATION TO ANY FOOD SERVICE PROFESSIONAL
What We Do
We help you streamline operating costs through product sourcing and handling recommendations, as well as technological solutions to help cut labor costs.
We analyze your business, determine problem areas, produce solutions and make suggestions for improvement. We have a combination of resources and people who have skills and expertise in their fields to help in every aspect of your operation.

We Explore Identify Needs

We Evaluate Analyze and Strategize Solutions

We Execute Implement Solutions

We Drive Enterprise Value
Restaurant Performance Measurement
Menu Planning and Recipe Development
Brand Development and Marketing
Restaurant Systems & Controls
Strategic Restaurant Management
Restaurant Observation Evaluation
A Restaurant Observation Evaluation is a review of your business' overall operations to determine what systems need to be implemented to improve efficiencies, including inventory controls, waste sheets, other systems, and more.
Free Virtual Profit And Loss Analysis
The purpose of our free Virtual Profit & Loss Analysis is for you to get a second professional opinion of your restaurant company operations and financial well-being.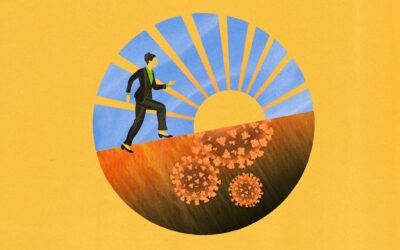 At this time that a lot of industries are confronted with a system shock as a result of the disarray that Covid-19 has brought, a paradigm shift upon almost all businesses, including those in the restaurant industry, is so much needed. Covid-19 will forever change the...
Dear Mr. Missios, It is with gratitude and great pleasure that I'm writing this note to thank you for organizing and starting up Bread & Bowl with me. Because of our combined efforts, I opened up with a cost-effective restaurant system and controls that allowed me to build profitably. The business was fresh homemade bread, soups and pizzas, along with salads made fresh with four types of lettuce, 34 vegetables and 12 dressings. Without proper costing and portion controls, this business would not have been as big and profitable as it is today. The greatest benefit of being organized was that the business grew effortlessly and was sold profitably because the purchaser was able to step in seamlessly. Not only were we able to build properly with an exit strategy, ERC made sure that we were as modern as every large organization (strong social media), as we had online ordering, catering and a dynamic website that enhanced our image and ultimately our profitability.
Thank you, Tom, for consulting us at the Church St Garage. From menu engineering to recipe costing and inventory practices featuring Prime Cost software, we were able to control our costs which helped us be profitable right from the start. Your feedback, observations and coaching allowed all of us to see how the restaurant was operating and make adjustments and changes that needed to be implemented to operate a successful business.
Tom's knowledge in our business is impressive and not matched by many. He understands the day to day operations of restaurants and how to run a successful and profitable operation. Tom is a person that yields the highest level of integrity and honesty. I would recommend Tom's assistance to anyone looking for an intelligent and honest opinion of their restaurant operations. He will be able to help make your business better.
I have known Tom Missios for over 10 years and worked with him closely during my time at Quiznos Canada. Tom is very hard working, and is willing to go above and beyond to support franchisees in any role necessary. He has an extensive and detailed knowledge for franchise systems but even more important is his ability to connect and communicate well with franchisees. I consider Tom to be an authority on franchise operations and an asset to any partner.
I have worked with Tom throughout my 10+ years with Quiznos Canada Restaurant Corporation. As I was VP Design & Construction we regularly dealt with various issues in existing and new restaurants. During this time, I appreciated Toms restaurant knowledge and his focus on both the corporate objectives, and also the franchisee questions or comments. Tom worked hard handling many Quiznos stores in the Ontario region and due to his many years of experience was a good source to help solve problems. He also understands that if something came up which he is not sure on how to handle, he has various contacts he could source for answers. He was a great team player.
Tom was not just my consultant but also became a friend. He worked closely with me and took on my dream as if it was his own. Tom's many years in the industry helped me sculpt my ideas and transform them into a viable business. With many areas of expertise, any restaurant owner, new or old, should add ERC to your team if you're looking to excel in the industry. Sit down with Tom and ERC today, the only regret you will have is you didn't contact them sooner.
I was inspired with Jessica's story and her experience within the restaurant industry at a recent talk she gave to my nutrition class. She inspired me to follow a passion that I had kept dormant and I reached out for help to open my own vegan restaurant. Within a few short weeks we took what was once just a dream and brought it to life. I can't believe I'm opening my OWN restaurant and Jessica's help has been unreal – she's connected me to the right people and provided critical details into developing my vegan menu. She has an incredibly creative insight into food and the customers experience. She has taken my concept from good to great!
Jessica was instrumental to the development of our new raw and vegan, healthy-hemp snack bar we launched to the Australian Market in 2018, 'Essential Hemp Bars'. She conceptualized and created the recipes for 3 bars with the aussie-consumer in mind by including nostalgic ingredients such as locally grown macadamias and pineapple. Her idea to include raw, sprouted buckwheat in the Salted Caramel Crunch bar was clever… it is the perfect crunch, plus the buckwheat boosted the protein for our nutritional label and kept our bar gluten-free – she covered all the allergenic bases to ensure a market-friendly bar.
Jessica's vision for food development is pure genius. She knows food and how to make it delicious!